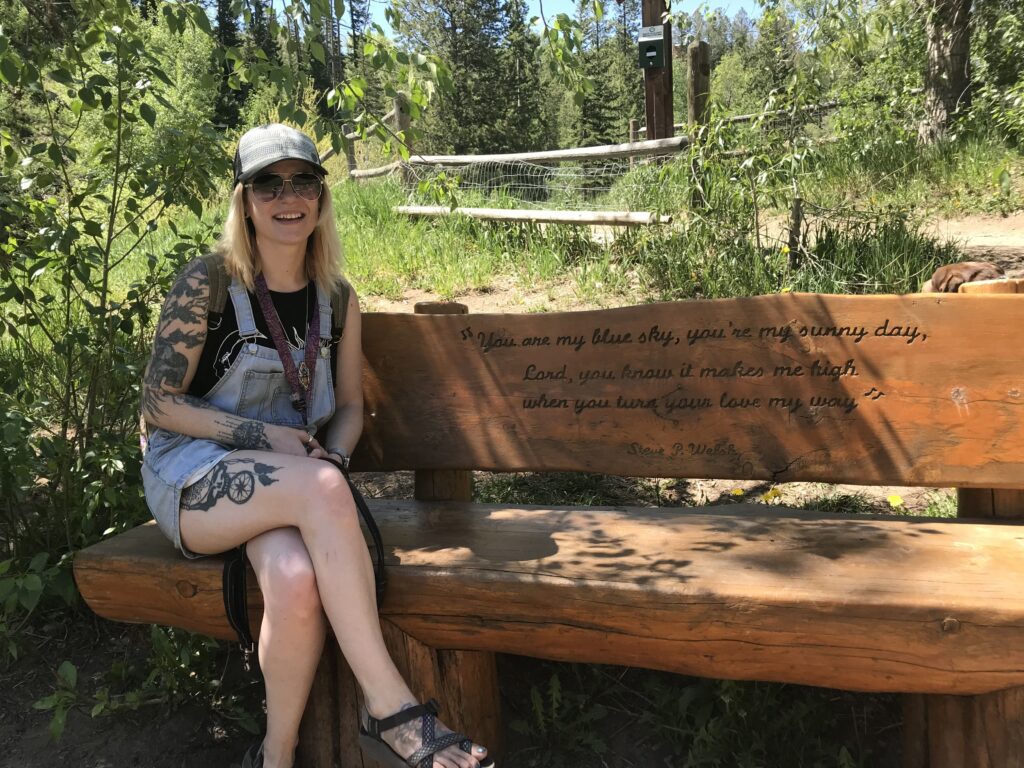 Kristen on a local park bench.
Maybe you've seen her running on Steamboat's trails. Or maybe you've bought a car from the dealership where she's a manager.
Her name is Kristen Corrier, and in late November 2021, she will have been sober for one year. But today, in early September, the 30-year-old is happy to be celebrating her nine-month anniversary, and from there she'll be taking it one day at a time.
In Kristen's experience, that's how recovery from heroin use works. It's not pass-fail. It's not clear-cut.
"Once you get hooked on a drug, it's really difficult to get yourself out of that," she said. "It often takes a few tries. It took me a while to realize what I needed to do and how I needed to do it."
What is Heroin?
Heroin is an opioid drug made from morphine, which is a natural substance taken from the seed pod of poppy plants mostly grown in Asia, Mexico and Colombia. Synthetic opioids like Oxycontin and Fentanyl are in the same drug class and have the same effects as heroin, and people who use one of these drugs will often use another. Opioid use disorder ranges from mild to severe.
People inject heroin, snort it or smoke it. In the U.S., heroin use is increasing. Overdose deaths involving opioids are up sixfold since 1999.
In Northwest Colorado (including Rio Blanco, Moffat, Routt, Jackson and Grand counties), there have been 26 total drug-related overdose deaths since 2018. Of those, 11 have been recorded as opioid related.
Addiction to heroin is something Kristen wouldn't wish on anybody.
"Being in active addiction is so miserable," Kristen said. "You feel so stuck."
Using Heroin as a Student 
Kristen grew up in Knoxville, Tennessee. In the aftermath of family troubles, she describes getting in with the wrong crowd as a teenager. She left home and started using heroin when she was 16. This led to legal troubles as well as ongoing drug use.
"Heroin feels like instant relief from any kind of pain," Kristen said. "For me, discovering I could wipe away the emotional pain of being lost and forgotten was life-changing. It's so difficult to unlearn a coping mechanism like that once you find it. No matter how awful the results of using became, I always knew that if I used more, the pain would go away. The sad thing is the good feelings go away, too. You end up a shell of a person, unable to feel pain or joy or love or anything else."
Despite her addiction, Kristen graduated from high school, supported herself, got into the University of Tennessee, got good grades, had an internship with a national laboratory and graduated with a degree in environmental science. All while using heroin.
"People think addicts are low-life people who want to do nothing with their lives but sit around and do drugs," Kristen said. "It's not true."
After college, Kristen got a job in Boston. She hoped she could leverage the transition as a way to stop using heroin, but once there, she "fell right back into the habit."
"People think addicts are low-life people who want to do nothing with their lives but sit around and do drugs. It's not true."
Kristen relocated to Steamboat with a friend in 2014. Over the next six years, she continued to use heroin and ended up in legal troubles for possession and transporting the substance across county lines.
"I was only doing it to feed my own addiction — not to harm others," she said.
The court system sent Kristen to treatment several times. The first time she stayed at Crossroads residential treatment center in Pueblo for three weeks. The second time she participated in the Strategic Individualized Remediation Treatment (STIRT) program in Larimer County. It was then that she started running and got involved in a runners' club. And the third time she returned to the Pueblo program. Finally, Kristen felt like she was learning enough about herself and her addiction that she could really focus on recovery.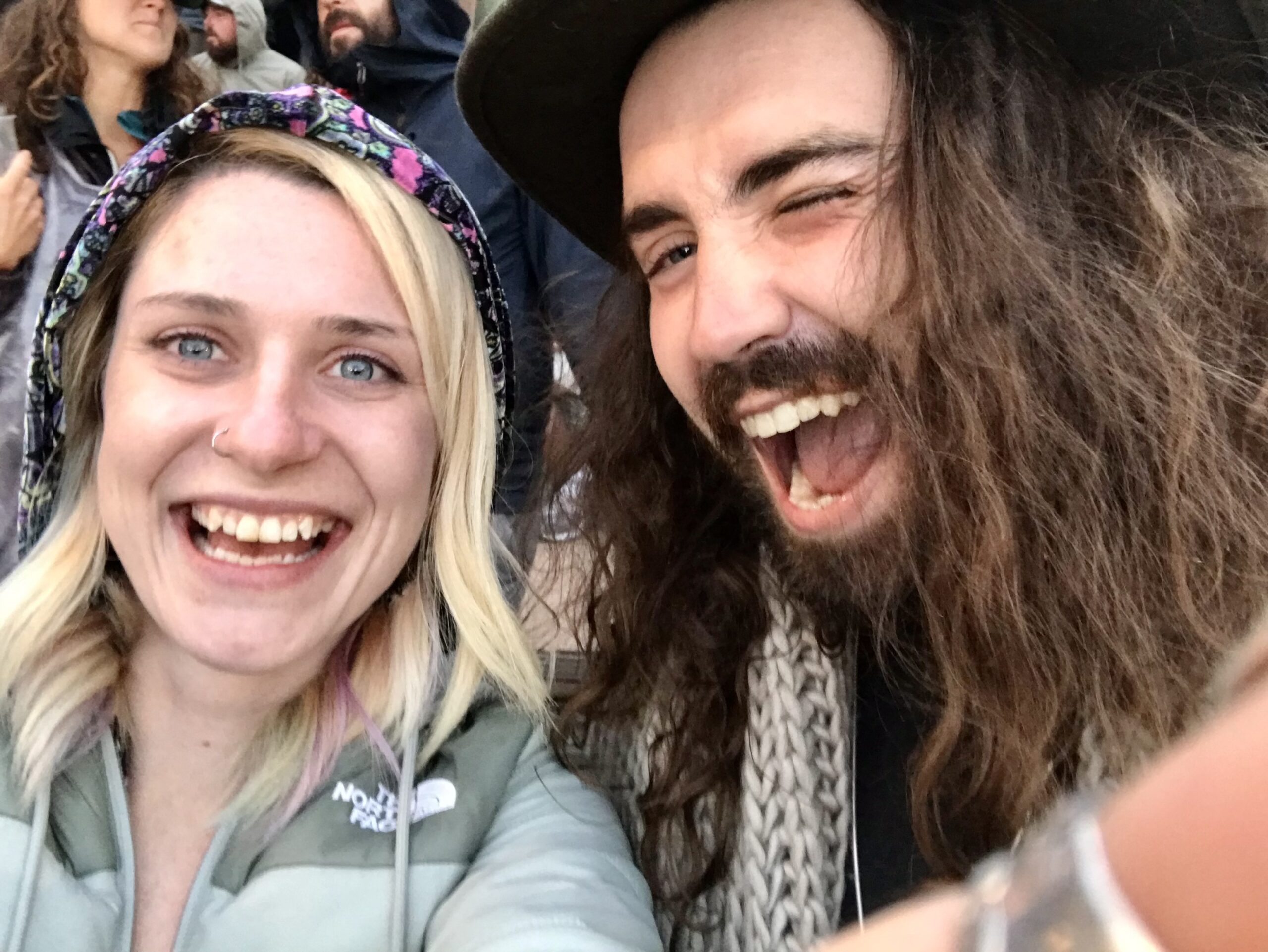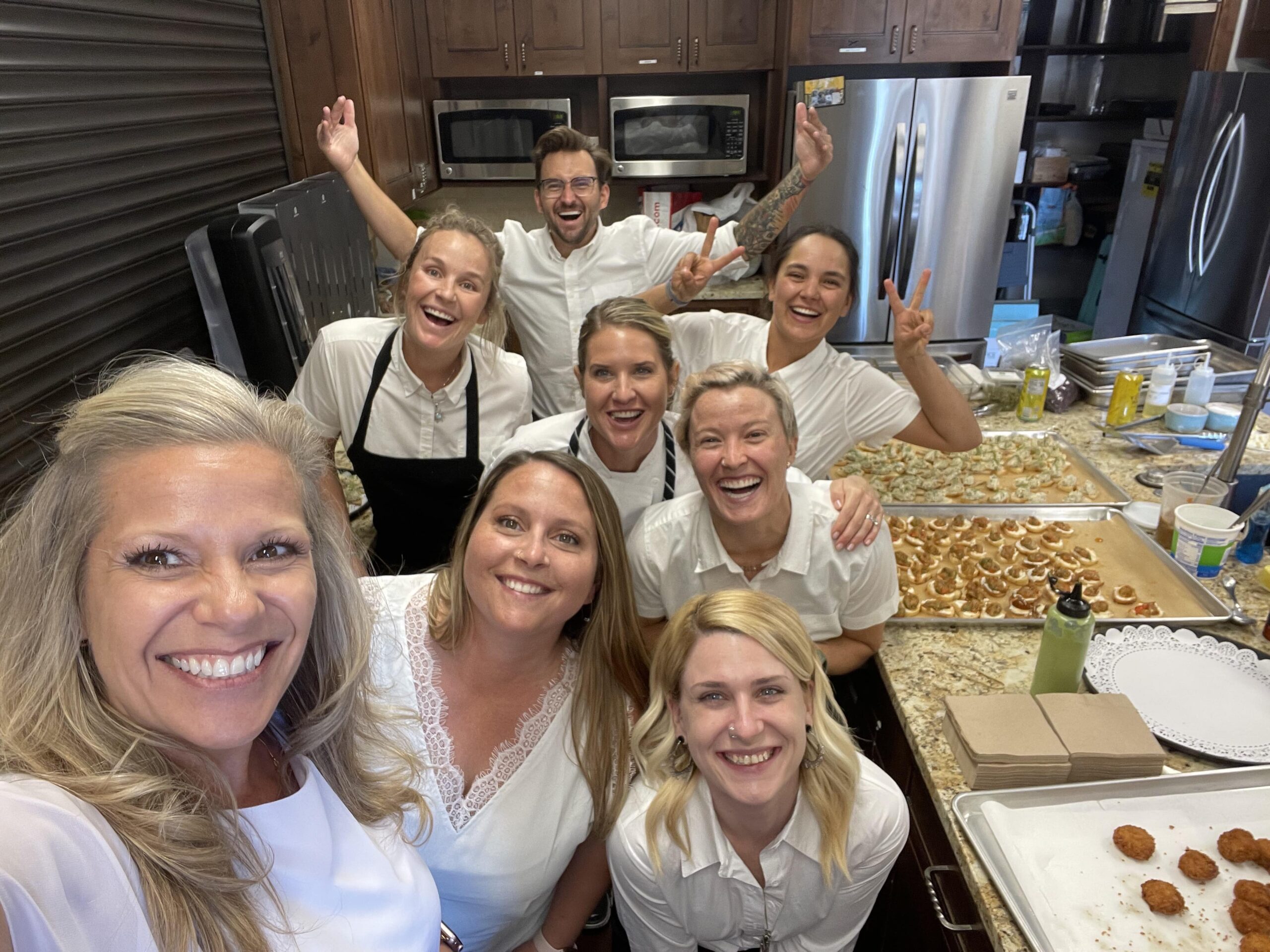 Pictured: Kristen and some of her friends!
Now Kristen attends Narcotics Anonymous meetings in Steamboat four to six times a week — often almost every day. She herself chairs a meeting once a week. And she has a close relationship with her sponsor.
"I'm working the steps and putting in the work to figure out myself," Kristen said. "And the community is helping me. We're supporting each other."
Kristen also takes Suboxone, a prescription medication that binds to the opiate receptors in the brain and blunts cravings.
"It's been really helpful for me," she said. "It tells my brain I don't need or want heroin.
And she runs, hikes, snowboards and does yoga.
"I try to stay physically active," she said. "It's therapeutic for my body and my mind — not to worry about my stressors for an hour or two."
In short, Kristen makes recovery her number one priority.
"I have recovery on the forefront of my daily schedule," she said.
Day in and day out, her dog, Ham — a Steamboat celebrity of sorts — keeps her company.
Kristen emphasizes that people experiencing opioid use disorder are normal people.
"Very smart, creative people are in recovery," she said. "There's this image that these people don't have an education or aren't capable of working. But it's not localized to just a certain type of people. It can happen to anybody."